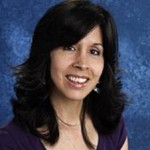 Aloha! I'm Janin and thank you for being here!
I help women get control of their finances, make great buying and spending
decisions, teach them to understand their money and how it can become
a great tool.
I have combined my life, business and certified life coaching skills to build this platform. 
Who am I?
I was born and raised and live on the island of O'ahu in Hawai'i.
Some have called me a gifted seamstress, so, I launched my own business
designing and altering clothes and costumes, which I have maintained for
almost 30 years.  I have also taught sewing for over 26 years to people of
all ages. 
I've been married for 31 years, I am a proud mother and grandmother
and travel whenever I can, and, I love, love, love to travel!
Why I Do What I Do!
The combination of helping people to learn and counseling them about clothing and style
is what inspires me to continue on my journey of uplifting and inspiring people to live the
kind of life that makes them happy.  
Mahalo for taking the time to learn a little about me!